The time has come for change! The Baby Boomers are one of the most powerful consumer groups today. The "full speed ahead" and "pedal to the metal" world has totally consumed their lives for the past 20+ years. Classic Rock radio fills a niche in their lives…but they are ready for something new! Something that is new- yet has strong ties to their past carefree days.
Today's youth are not just the "Hip-Hop" generation. Many grew up listening to CD's that their parents listened to. Rock, Pop, and Soul were music that many cut their teeth on. Disposable income for this group is larger than any other previous youth/teen category.
Several hundred musicians and music groups from the 60's, 70's and 80's are still putting out new material. Mainly on small independent or self-funded musical labels. Today's radio industry plays the tried and true releases of yesterday or supports just a handful of new artists that can make the industry millions. A whole music niche has been neglected – until the rise of Classic Artists Today.
This 1-hour syndicated music show will draw the demographics that have the buying power! Promoted properly on your station, the Concept will draw the advertisers and listeners you are looking to reach!! Contact us today at 757-375-3468 to sign up for the Hot New Show in America!
Classic Artists Today is targeted to the Adult 25-55 market. Stations that play the following radio formats should consider playing the C.A.T.: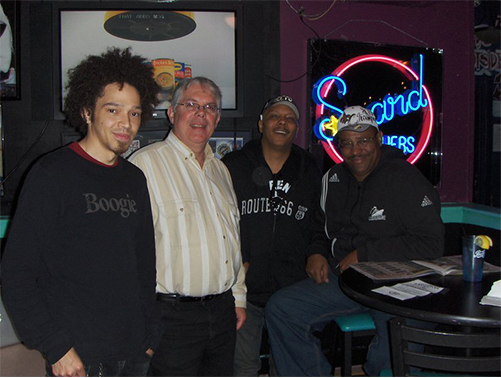 Classic Rock/Classic Hits
Adult Album Alternative
Adult Alternative
Adult Contemporary
Album Oriented Rock
Hot Adult Contemporary
Rock Adult Contemporary
Oldies
We cover the spectrum!! From Stephen Stills to Blackmore's (Richie) Night to Dion. Only the best of the new releases!!!
Don't for et the younger demographics too!
"The farther you get from downtown, the more likely you are to find a teen listening not only to country music, but to classic rock as well. According to TRU survey, 7% of urban kids and 10% of suburban kids are fans of Pink Floyd, Led Zepplin and the like, but 12% of rural teens say they prefer to listen to classic rock." – American Demographics 12/01/02