The Specialty Music Show that Listeners Look Forward to...Week after Week
Classic Artists Today© is a one-hour, weekly syndicated radio program that features Classic Artists from Rock, Pop and Soul. The "CAT", features "new" songs by "classic" bands and performers. Classic Artists Today© now has merchandise for you to look sharp! Please support our efforts of providing great music to you by ordering an item, or two!! Visit http://www.zazzle.com/classic_artists_today_+gifts for a wide selection of products. Through December 4th we'll feature songs from the top albums of 2016! Change is in the air, after producing over 625 weekly radio shows for radio stations throughout the U.S., and in Europe, Canada and the Caribbean.
Starting on January 1, 2017, we'll be introducing a whole new way to experience Classic Artists Today, giving you the latest information, interviews, songs - and "classic" cuts, too! We'll be available to you on your time, so you can listen on your schedule. Check out our Sneak Preview NOW by clicking here: PREVIEW - Sitting In With The CAT!!
Classic Artists Today© and Coool CAT© are looking for Radio Stations to add our quality programming to their radio stations in 2016. Classic Artists Today "reports" to the charts at New Music Weekly in the Adult Album Alternative catagory.
For you Soul/R&B/Blues & Smooth Jazz lovers, catch Lisa Davis "Our Hostess with the Mostest," on our Coool CAT, syndicated radio show. She'll lead you through a super month of music! Visit www.cooolcat.com for show times and how to tune-in! And "like" our newly launched Facebook site at www.facebook.com/cooolcatradio We're on YouTube now at www.youtube.com/classicartiststoday Check us out!!
Business Owners: If you're looking for a cost effective way to get your message out, then Classic Artists Today© could be a solution. For more info, contact us at rk@classicartiststoday.com
Classic Artist of the Month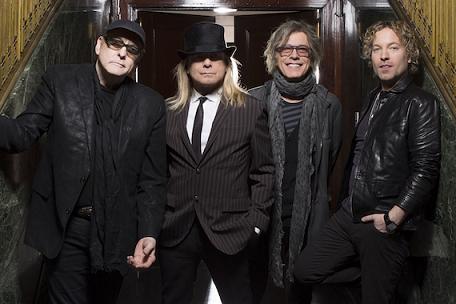 Formed in 1973 in Rockford, IL, Cheap Trick was recently inducted into the Rock and Roll Hall of Fame. They released therir first album in 1977 but didn't garner major media attention until their "in Color" release, later that same year. This album contained "I Want You To Want Me," but this song didn't take off until the band released their "Cheap Trick at Budokan" album the following year.
Their latest album, "Bang, Zoom, Crazy...Hello!" was released earlier this year, and was the first without longtime drummer Bun E. Carlos. The album is excellent and shows that the band is still a major force in the music industry today. After 40+ years, there is no sign of letting up! During Labor Day weekend, we'll announce the last phase of our "Summer Drive With The CAT" contest with a special prize awarded, from the band!! Be sure to tune-in to the CAT© , all month to hear this awesome group - and we'll spin some classic tracks, too! All right here on Classic Artists Today©
C.A.T. News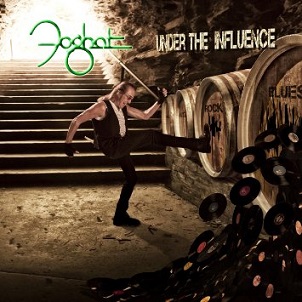 Many of your favorite "Classic" artists have CD's have been coming your way! Here's a few releases to check out: Heart - "Beautiful Broken," Paul Simon - "Stranger To Stranger," Gov't Mule - "Tel-Star Sessions," O.A.R. - XX", Chris Robinson Brotherhood- Anyway You Love, We Know How You Feel," Michael Franti - "SoulRocker," Royal Southern Brotherhood - "The Royal Gospel," Jeff Beck - "Loud Hailer," Foghat - "Under The Influence," Bruce Hornsby - Rehab Reunion," Circa - "Valley of the Windmill," Bun E. Carlos - "Greetings From Bunezuela" and Brian Wilson - "Brian Wilson & Friends," just to name a few!!
Find us on Facebook too! Join us at www.facebook.com/CATradioshows YouTube videos are growing every month! Some really neat in-concert videos, interviews and more at www.youtube.com/classicartiststoday
Thanks to the great CAT team: Lisa Davis - the voice of Coool CAT© , Jody Thornton, for his tributes -"One To Remember" segments and Ash Gilpin for our fantastic web site! Learn more on our "About Us" page.
Learn more about our Coool CAT© program at www.facebook.com/cooolcatradio and www.cooolcat.com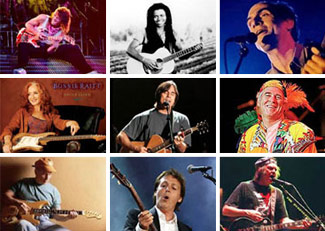 The CAT's Puurfect 10
Red Hot Chili Peppers - Dark Necessities
Coldplay - Up & Up
Steve Porcaro (Toto) - Ready Or Not
Cheap Trick - No Direction Home
Bruce Hornsby - Celestrial Railroad
Wilco - If Ever I Was A Child
Sting - I Can't Stop Thinking About You
Sarah McLachlin - The Long Goodbye
Graham Nash - This Path Tonight
Kansas - With This Heart