The Specialty Music Show that Listeners Look Forward to...Week after Week
Classic Artists Today© is a one-hour, weekly syndicated radio program that features Classic Artists from Rock, Pop and Soul. The "CAT", features "new" songs by "classic" bands and performers. Classic Artists Today© now has merchandise for you to look sharp! Please support our efforts of providing great music to you by ordering an item, or two!! Visit http://www.zazzle.com/classic_artists_today_+gifts for a wide selection of products.
More exciting news about The CAT and Coool CAT - our super interviews show segments and "One To Remember" tributes can be heard via podcasts! Just click on these buttons to access >>>>>>>>>>>>>>
Classic Artists Today© and Coool CAT© are looking for Radio Stations to add our quality programming to their radio stations in 2012. Classic Artists Today "reports" to the charts at New Music Weekly in the Adult Album Alternative catagory. Our fabulous "One To Remember" tributes, to rock/pop/soul performers who have left this world, can be downloaded as Podcasts via many of your favorite music services including iTunes, Stitcher, Windows Phone, Zune, Doubletwist, Pocketcast, Blackberry and more! Many to choose from!!
In December, check out on our super shows, including "Featured Artist" segments with Robbie Grey with English New Wave band Modern English, Rusty Young (Poco) and The Doobie Brothers' Guy Allison! Also join us starting Dec. 30th when we'll have a very special show celebrating"The Top CD's of 2013!!
For you Soul/R&B/Blues & Smooth Jazz lovers, catch Lisa Davis "Our Hostess with the Mostest," on our Coool CAT, syndicated radio show. She'll lead you through a super month where we'll be joined by some of the cooolest "classic" artists around! Visit www.cooolcat.com for show times and how to tune-in! And "like" our newly launched Facebook site at www.facebook.com/cooolcatradio We're on YouTube now at www.youtube.com/classicartiststoday Check us out!!
Business Owners: If you're looking for a cost effective way to get your message out, then Classic Artists Today could be a solution. For more info, contact us at rk@classicartiststoday.com
Classic Artist of the Month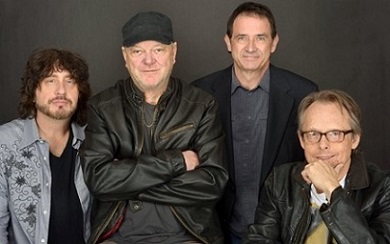 Poco has been mainstays in the country rock genre since coming together back in 1968, after the breakup of Buffalo Springfield. Throughout the years members of the band have gone on to form and perform with many supergroups including Eagles and Loggins and Messina. Today the band serves as the forerunner of the Americana movement.
Recently, Rusty Young, the only original member remaining with the band, was tapped for the Steel Guitar Hall of Fame. Currently, the band is taking some time off from touring as Rusty finishes a book about hid career with the band. Poco's current line-up includes Jack Sundred, George Lawerence, Michael Webb and Rusty. Earlier this year, they released their latest CD, "All Fired Up." Join us by supporting the bands fans quest to get the band inducted into the Rock and Roll Hall of Fame! Be sure to catch our interview with Poco co-founder Rusty Young, starting December 16th on Classic Artists Today©
C.A.T. News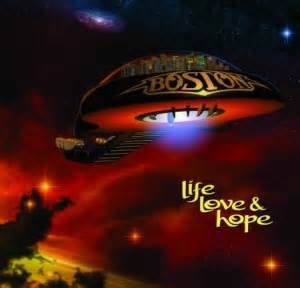 Your favorite "Classic" artists have CD's coming your way, in December! Here's a few notable releases: Neil Young - "Live at Cellar Door," Susanna Hoffs & Matthew Sweet - "Under The Covers, Vol. 3," Boston, "Live, Love & Hope," Paul Carrack - "Rain Or Shine," Living Colour - "Stain," Peter Gabriel - And I'll Scratch Yours," Joan Jett and the Blackhearts - "Unvarnished," and Gloria Gaynor - "We Will Survive," just to name a few!!
Find us on Facebook too! Join us at www.facebook.com/CATradioshows YouTube videos are growing every month! Some really neat in-concert videos, interviews and more at www.youtube.com/classicartiststoday
Thanks to the great CAT team: Lisa Davis - the voice of Coool CAT© , Jody Thornton, for his tributes -"One To Remember" segments and Ash Gilpin for our fantastic web site! Also our newest team member, Steve Goad!! Learn more on our "About Us" page.
Learn more about our Coool CAT© program at www.facebook.com/cooolcatradio and www.cooolcat.com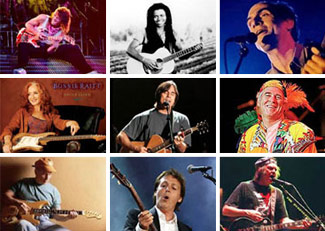 The CAT's Puurfect 10
Pearl Jam - Sirens
Goo Goo Dolls - Come To Me
Leslie West (Mountain) - Busted, Discusted or Dead
Gov't Mule - Funny Little Tragedy
Black Sabbath - Loner
The Winery Dogs (Dream Theater) - Time Machine
Starship - It's Not The Same As Love
Paul McCartney - New
Daft Punk - Lose Yourself To Dance
Walking Papers (Guns N' Roses) - Whole World Watching
One to Remember
A tribute to Artists who have changed our lives.
CAT Tunes...Today
Catch the CAT and Coool CAT right here every Saturday! Coool CAT starts at 2 PM (ET) with Classic Artists Today starting at 3 PM (ET). Don't miss it!
Sittin' In With The Cat
Get up close and personal with interviews with the top "classic" stars in Rock/Pop/Soul/R&B/Blues and Smooth Jazz.