The Specialty Music Show that Listeners Look Forward to...Week after Week
Classic Artists Today© is a one-hour, weekly syndicated radio program that features Classic Artists from Rock, Pop and Soul. The "CAT", features "new" songs by "classic" bands and performers. Classic Artists Today© now has merchandise for you to look sharp! Please support our efforts of providing great music to you by ordering an item, or two!! Visit http://www.zazzle.com/classic_artists_today_+gifts for a wide selection of products.
Classic Artists Today© and Coool CAT© are looking for Radio Stations to add our quality programming to their radio stations in 2014. Classic Artists Today "reports" to the charts at New Music Weekly in the Adult Album Alternative catagory.
During September, check out on our awesome shows , including "Featured Artist" segments with Better Than Ezra, Steve Howe of Yes/Asia and Johnny Townsend (TGZ Band/Sanford-Townsend band)! Also check out our "Best of The CAT" program, that will rock you too!! One of our newest radio affiliate, for the "CAT", is WRSG FM 91.5 in West Virginia. Adding to our over 35 broadcasts each week on our awesome radio affiliate stations!!
For you Soul/R&B/Blues & Smooth Jazz lovers, catch Lisa Davis "Our Hostess with the Mostest," on our Coool CAT, syndicated radio show. She'll lead you through a super month of music! Visit www.cooolcat.com for show times and how to tune-in! And "like" our newly launched Facebook site at www.facebook.com/cooolcatradio We're on YouTube now at www.youtube.com/classicartiststoday Check us out!!
Business Owners: If you're looking for a cost effective way to get your message out, then Classic Artists Today© could be a solution. For more info, contact us at rk@classicartiststoday.com
Classic Artist of the Month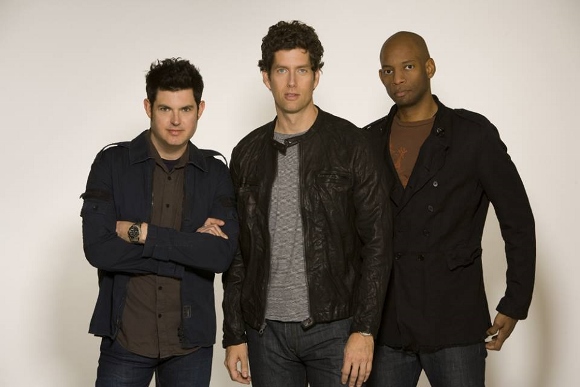 Better Than Ezra originially got together at Louisiana State University in 1988. Hitting the southern college circuit in their early years, the band launched on to the national scene in 1993 with their CD "Deluxe." Three of the songs from that release, hit the charts.
Releasing just more than a handful of albums during their career, this month their latest, "All Together Now," is available. An excellent album - released on their own terms, Be sure to catch several of their new tunes throughout the month of September on Classic Artists Today©
C.A.T. News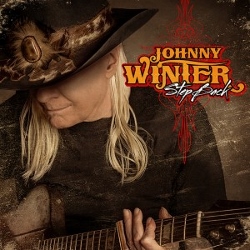 In September, many of your favorite "Classic" artists have CD's coming your way! Here's a few releases to check out: Counting Crows - "Somewhere Under Wonderland," Johnny Winter - "Step Back," Better Than Ezra - "All Together Now"," Robert Plant - Lullaby And The Ceaseless Roar," "Ryan Adams," John Mellencamp - "Plain Spoken," Smokey Robinson - Smokey and Friends ," Christopher Cross - "Secret Ladder," Lenny Kravitz - "Strut," Flying Colors (Dixie Dregs/Dream Theater) - "Second Nature," Cactus - "TKO Tokyo: Live" and Mr. Big - "The Stories We Could Tell," just to name a few!!
Find us on Facebook too! Join us at www.facebook.com/CATradioshows YouTube videos are growing every month! Some really neat in-concert videos, interviews and more at www.youtube.com/classicartiststoday
Thanks to the great CAT team: Lisa Davis - the voice of Coool CAT© , Jody Thornton, for his tributes -"One To Remember" segments and Ash Gilpin for our fantastic web site! Also a big welcome to our intern for the Summer - Johnnetta Hammock from Norfolk State University! Learn more on our "About Us" page.
Learn more about our Coool CAT© program at www.facebook.com/cooolcatradio and www.cooolcat.com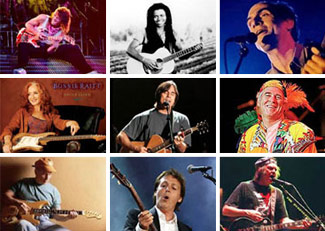 The CAT's Puurfect 10
Better Than Ezra - Crazy Lucky
Tom Petty - U Get Me High
Ryan Adams - Gimme Something Good
Robert Plant - Rainbow
David Gray - Back In The World
Beck - Heart Is A Drum
Chrissie Hynde - Dark Sunglasses
Trigger Hippy (Black Crowes/Joan Osborne) - Rise Up Singing
Yes - Step Beyond
Counting Crows - Scarecrow