The Specialty Music Show that Listeners Look Forward to...Week after Week
Classic Artists Today© is a one-hour, weekly syndicated radio program that features Classic Artists from Rock, Pop and Soul. The "CAT", features "new" songs by "classic" bands and performers. Classic Artists Today© now has merchandise for you to look sharp! Please support our efforts of providing great music to you by ordering an item, or two!! Visit http://www.zazzle.com/classic_artists_today_+gifts for a wide selection of products.
Classic Artists Today© and Coool CAT© are looking for Radio Stations to add our quality programming to their radio stations in 2015. Classic Artists Today "reports" to the charts at New Music Weekly in the Adult Album Alternative catagory.
We have some super shows lined-up for you in May, including "Featured Artist" segments with bassist/voclaist, Joe Puerta of Ambrosia and a "Best Of The CAT," too! Also check out our "double-shots" feature show!! We welcome our newest radio affiliates, for the "CAT", is WRSG FM 91.5 in West Virginia and Radio 252 in Wilson, NC. Adding to our over 35 broadcasts each week on our awesome radio affiliate stations!!
For you Soul/R&B/Blues & Smooth Jazz lovers, catch Lisa Davis "Our Hostess with the Mostest," on our Coool CAT, syndicated radio show. She'll lead you through a super month of music! Visit www.cooolcat.com for show times and how to tune-in! And "like" our newly launched Facebook site at www.facebook.com/cooolcatradio We're on YouTube now at www.youtube.com/classicartiststoday Check us out!!
Business Owners: If you're looking for a cost effective way to get your message out, then Classic Artists Today© could be a solution. For more info, contact us at rk@classicartiststoday.com
BIG NEWS - We have just launched our Classic Artists Today radio station! Enjoy "The Best Songs Today...From Yesterday's Top Artists," 24/7 via our player - to the right on this page >>>>>>>>>>>>>>>>>> or via Tunein, Radionomy or Streema or iStreamradio for mobile apps!! You'll hear "new" tune, "classic" tracks, interviews, tributes and much, much more!!
Classic Artist of the Month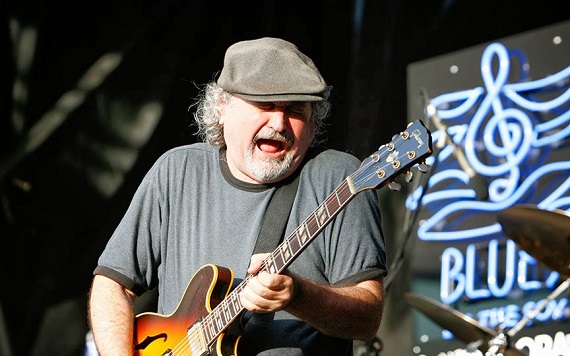 Tinsley Ellis has been leaving his mark on the blues and rock scene for nearly 35 years! A mainstay with Alligator Records during the late 1980's, through the 90's, he's a road warrior who spends much of his time playing shows. Throughout the years Tinsley has shared the stage with Stevie Ray Vaughn, The Allman Brothers Band, Willie Dixon, Buddy Guy and many more legands.
Tinsley launched his own record label several years back, with "Tough Love," being his latest album. It's an outstanding release hot on the blues, crossing over to rock, and rhythm & blues grooves, too! During April and May, Tinsley joins us on Classic Artists Today and Coool CAT for an incredible in-depth interview and lays down a couple tunes for us at the Waves of Sound Recording Studio in Virginia Beach, VA. Be sure to tune-in to this exclusive session with Tinsley Ellis airing on our CAT©, in the wees ahead. On Classic Artists Today©
C.A.T. News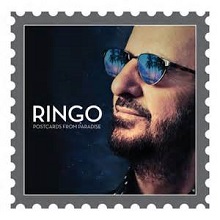 Recently, many of your favorite "Classic" artists have had CD's come your way!! Here's a few releases to check out: Ringo Starr - "Postcards From Paradise," 10,000 Maniacs - "Twice Told Tales," Europe - "War of Kings", Everclear - "Black Is The New Black"," Gov't Mule - "Stoned Side of the Mule," John Lodge - "10,000 Light Years Ago," Lynyrd Skynyrd - "Southern Surroundings," Whitesnake - "The Purple Album," and Incubus - "Trust Fall," just to name a few!!
Find us on Facebook too! Join us at www.facebook.com/CATradioshows YouTube videos are growing every month! Some really neat in-concert videos, interviews and more at www.youtube.com/classicartiststoday
Thanks to the great CAT team: Lisa Davis - the voice of Coool CAT© , Jody Thornton, for his tributes -"One To Remember" segments and Ash Gilpin for our fantastic web site! Learn more on our "About Us" page.
Learn more about our Coool CAT© program at www.facebook.com/cooolcatradio and www.cooolcat.com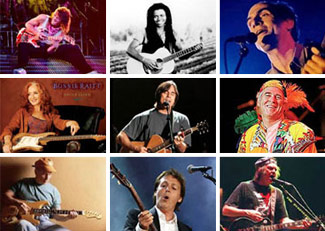 The CAT's Puurfect 10
Annie Lennox - I Put A Spell On You
AC/DC - Rock Or Bust
Mark Knopfler - Beryl
Billy Idol - Can't Break Me Down
U2 - Every Breaking Wave
Foo Fighters - Congregation
Kid Rock - First Kiss
Modest Mouse - Lamshades On Fire
Noel Gallager (Oasis) - In The Heat Of The Moment
Bachman (Guess Who/BTO) - The Edge