The Specialty Music Show that Listeners Look Forward to...Week after Week
Classic Artists Today© is a one-hour, weekly syndicated radio program that features Classic Artists from Rock, Pop and Soul. The "CAT", features "new" songs by "classic" bands and performers. Classic Artists Today© now has merchandise for you to look sharp! Please support our efforts of providing great music to you by ordering an item, or two!! Visit http://www.zazzle.com/classic_artists_today_+gifts for a wide selection of products.
Classic Artists Today© and Coool CAT© are looking for Radio Stations to add our quality programming to their radio stations in 2014. Classic Artists Today "reports" to the charts at New Music Weekly in the Adult Album Alternative catagory. This month we celebrated our 9th Anniversary of broadcasting!
In November , check out on our awesome shows, including "Featured Artist" segments with Randy Bachman of Guess Who/BTO, Joe Elliott (Def Leppard/Down 'n' Outz), Carmine Appice (Rod Stewart/Cactus/Rated X) and Johnny Townsend (TGZ Band/Sanford-Townsend band)! Also check out our "Best of The CAT" program, that will rock you too!! Our newest radio affiliates, for the "CAT", is WRSG FM 91.5 in West Virginia and Radio 252 in Wilson, NC. Adding to our over 35 broadcasts each week on our awesome radio affiliate stations!!
For you Soul/R&B/Blues & Smooth Jazz lovers, catch Lisa Davis "Our Hostess with the Mostest," on our Coool CAT, syndicated radio show. She'll lead you through a super month of music! Visit www.cooolcat.com for show times and how to tune-in! And "like" our newly launched Facebook site at www.facebook.com/cooolcatradio We're on YouTube now at www.youtube.com/classicartiststoday Check us out!!
Business Owners: If you're looking for a cost effective way to get your message out, then Classic Artists Today© could be a solution. For more info, contact us at rk@classicartiststoday.com
BIG NEWS - We have just launched our Classic Artists Today radio station! Enjoy "The Best Songs Today...From Yesterday's Top Artists," 24/7 via our player - to the right on this page >>>>>>>>>>>>>>>>>> or via Radionomy or Tunedin!! You'll hear "new" tune, "classic" tracks, interviews, tributes and much, much more!!
Classic Artist of the Month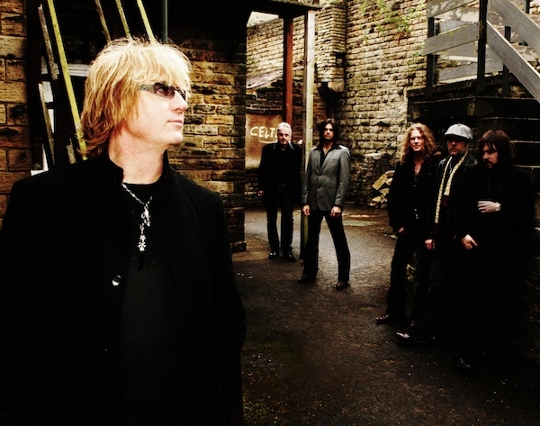 Blending together the dynamic sound of Def Leppard and mix in the vibe and music of the late 60's/early 70's Glam Rock band, Mott The Hoople, and you have Down 'n' Outz! Headed by Def Leppard's Joe Elliott, the band plays homage to Mott The Hoople and similar bands - Mott, British Lions and Ian Hunter.
London's The Quireboys support Joe's efforts with the hard charging sound that hits the mark! Be sure to check out their lastest CD, "The Further Adventures Of..." and tune-in to our syndicated radio program throughout November to hear a few tracks of the new release, on Classic Artists Today©
C.A.T. News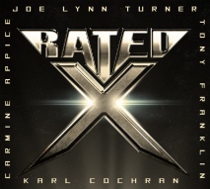 During November, many of your favorite "Classic" artists have CD's coming your way! Here's a few releases to check out: Cracker - Waited My Whole Life," - Rated X (Joe Lynn Turner/Carmine Appice/Tony Franklin),"Rated X," The Doobie Brothers - "Southbound", Neil Young - "Storytone," Gov't Mule - "Dark Side Of The Mule," and Sixx AM - "Modern Vintage," just to name a few!!
Find us on Facebook too! Join us at www.facebook.com/CATradioshows YouTube videos are growing every month! Some really neat in-concert videos, interviews and more at www.youtube.com/classicartiststoday
Thanks to the great CAT team: Lisa Davis - the voice of Coool CAT© , Jody Thornton, for his tributes -"One To Remember" segments and Ash Gilpin for our fantastic web site! Also a big welcome to our intern for the Winter - Alex Motteler from Old Dominion University! Learn more on our "About Us" page.
Learn more about our Coool CAT© program at www.facebook.com/cooolcatradio and www.cooolcat.com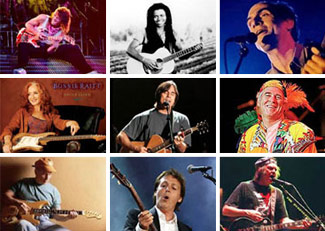 The CAT's Puurfect 10
Better Than Ezra - Crazy Lucky
U2 - The Miracle
Ryan Adams - Gimme Something Good
David Gray - Back In The World
Trigger Hippy (Black Crowes/Joan Osborne) - Rise Up Singing
Robert Plant - Rainbow
John Mellencamp - Troubled Man
Foo Fighters - Something from Nothing
Pink Floyd - Louder Tha Words
Bob Seger - You Take Me In