The Specialty Music Show that Listeners Look Forward to...Week after Week
Classic Artists Today© is a one-hour, weekly syndicated radio program that features Classic Artists from Rock, Pop and Soul. The "CAT", features "new" songs by "classic" bands and performers. Classic Artists Today© now has merchandise for you to look sharp! Please support our efforts of providing great music to you by ordering an item, or two!! Visit http://www.zazzle.com/classic_artists_today_+gifts for a wide selection of products.
Classic Artists Today© and Coool CAT© are looking for Radio Stations to add our quality programming to their radio stations in 2015. Classic Artists Today "reports" to the charts at New Music Weekly in the Adult Album Alternative catagory.
In February, we'll have special shows including our annual grammy Special, and a replay of our Puurfect Songs of 2015! Listen weekly to our 35+ broadcasts each week on our awesome radio affiliate stations!! We welcome our newest radio affiliate - WQNA 88.3 FM in Springfield, IL.
For you Soul/R&B/Blues & Smooth Jazz lovers, catch Lisa Davis "Our Hostess with the Mostest," on our Coool CAT, syndicated radio show. She'll lead you through a super month of music! Visit www.cooolcat.com for show times and how to tune-in! And "like" our newly launched Facebook site at www.facebook.com/cooolcatradio We're on YouTube now at www.youtube.com/classicartiststoday Check us out!!
Business Owners: If you're looking for a cost effective way to get your message out, then Classic Artists Today© could be a solution. For more info, contact us at rk@classicartiststoday.com
Classic Artist of the Month
Steven Page was the frontman for Barenaked Ladies from the late 1980's until 2009. While with the band they won numerous Juno Awards and were also nominated for several Grammy Awards. The band had three Top 10 albums on the U.S. charts while Steven was with the band.
As a solo artist, Steven has released several albums including his brand new album "Heal Thyself Part 1: Instinct." For the past several years he has been touring and recording with the Art of Time Ensemble. A great lyricist and talented musician, be sure to tune-in to the CAT© , to hear his brand new songs - and some classic tracks, too! All right here on Classic Artists Today©
C.A.T. News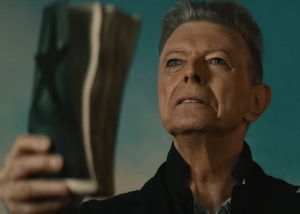 During January/February, many of your favorite "Classic" artists have CD's come your way! Here's a few releases to check out: Bonnie Raitt - "Gypsy In Me," David Bowie,"Blackstar ", Elton John - "Wonderful Crazy Night," Dave Cousins - "Moving Pictures," Paul Carrack - "Soul Shadows," The Winery Dogs - "Hot Streak," and Dion - "New York Is My Home," just to name a few!!
Find us on Facebook too! Join us at www.facebook.com/CATradioshows YouTube videos are growing every month! Some really neat in-concert videos, interviews and more at www.youtube.com/classicartiststoday
Thanks to the great CAT team: Lisa Davis - the voice of Coool CAT© , Jody Thornton, for his tributes -"One To Remember" segments and Ash Gilpin for our fantastic web site! Learn more on our "About Us" page.
Learn more about our Coool CAT© program at www.facebook.com/cooolcatradio and www.cooolcat.com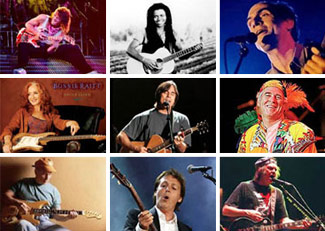 The CAT's Puurfect 10
Toto - "XIV"
Bruce Springsteen - "The Ties That Bind"
David Gilmour - "Rattle That Lock"
Chris Cornell - "Higher Truth"
AC/DC - "Rock Or Bust"
Freddy Jones Band - "Never Change"
Don Henley - "Cass County"
TGZ Band - "Time To Begin"
Anderson Ponty Band - "Better Late Than Never"
Robin Trower - "Something's About To Change"