The Specialty Music Show that Listeners Look Forward to...Week after Week
Classic Artists Today© is a one-hour, weekly syndicated radio program that features Classic Artists from Rock, Pop and Soul. The "CAT", features "new" songs by "classic" bands and performers. Classic Artists Today© now has merchandise for you to look sharp! Please support our efforts of providing great music to you by ordering an item, or two!! Visit http://www.zazzle.com/classic_artists_today_+gifts for a wide selection of products.
Classic Artists Today© and Coool CAT© are looking for Radio Stations to add our quality programming to their radio stations in 2015. Classic Artists Today "reports" to the charts at New Music Weekly in the Adult Album Alternative catagory.
In November we are celebrating our 10th Anniversary throughout the month! We'll have special shows weekly including a "Featured Artist" show with Kenny Loggins, tribute to Deep Purple's Jon Lord, exclusive in-studio music performance and plenty of other highlights from the pas decade!! Listen weekly to our 35+ broadcasts each week on our awesome radio affiliate stations!!
For you Soul/R&B/Blues & Smooth Jazz lovers, catch Lisa Davis "Our Hostess with the Mostest," on our Coool CAT, syndicated radio show. She'll lead you through a super month of music! Visit www.cooolcat.com for show times and how to tune-in! And "like" our newly launched Facebook site at www.facebook.com/cooolcatradio We're on YouTube now at www.youtube.com/classicartiststoday Check us out!!
Business Owners: If you're looking for a cost effective way to get your message out, then Classic Artists Today© could be a solution. For more info, contact us at rk@classicartiststoday.com
Classic Artist of the Month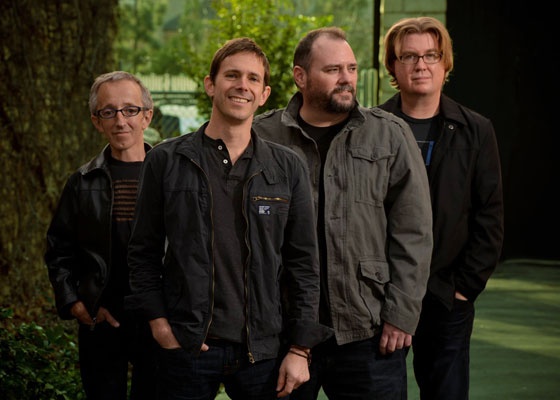 One of the most unusal names in music history is Toad The Wet Sprocket. Formed in 1986, band members knew each other since high school. The band received national recognition with their 1991 releases of their third album, "Fear." The band parted ways in 1998 but kept in touch every since
Reuniting as a band in 2009, they released their "New Constellation" album in 2013. Earlier this year, they unveiled their new EP - "Architect of the Ruin." During the past several months, their lead singer Glen Phillips has been singing with the Art of Time Ensemble performing "Sgt. Pepper's Lonley Heart Club Band." Be sure to tune-in to our interview with Glen Phillips of the airing on the CAT© , starting on December 7th and airing through Sunday of that week. All right here on Classic Artists Today©
C.A.T. News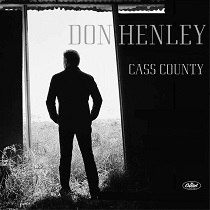 During the month, many of your favorite "Classic" artists have CD's come your way! Here's a few releases to check out: Royal Southern Brotherhood -"Don't Look Back," Greeg Allman - "Back To Macon," Don Henley - "Cass County", Buddy Guy - "Born To Play Guitar," Lynyrd Skynyrd - "One More For The Fans," Steve Hackett - "Wolflight"," Dave Edmonds - "On Guitar," and Bon Jovi - "Burning Bridges," just to name a few!!
Find us on Facebook too! Join us at www.facebook.com/CATradioshows YouTube videos are growing every month! Some really neat in-concert videos, interviews and more at www.youtube.com/classicartiststoday
Thanks to the great CAT team: Lisa Davis - the voice of Coool CAT© , Jody Thornton, for his tributes -"One To Remember" segments and Ash Gilpin for our fantastic web site! Learn more on our "About Us" page.
Learn more about our Coool CAT© program at www.facebook.com/cooolcatradio and www.cooolcat.com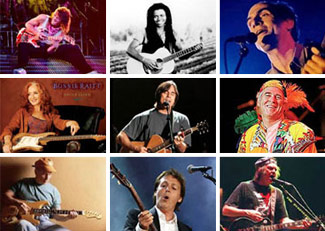 The CAT's Puurfect 10
Chris Cornell - Nearly Forgot My Broken Heart
Don Henley - Take A Picture Of This
TGZ Band - Victimless Crime
Brian Adams - Brand New Day
Keith Richards - Trouble
Ryan Adams - Bad Blood
Seal - Every Time I'm With You
Alanis Morissette - Superstar Wonderful Weirdos
Spandau Ballet - This Is The Love
Def Leppard - Let's Go