The Specialty Music Show that Listeners Look Forward to...Week after Week
Classic Artists Today© is a one-hour, weekly syndicated radio program that features Classic Artists from Rock, Pop and Soul. The "CAT", features "new" songs by "classic" bands and performers. Classic Artists Today© now has merchandise for you to look sharp! Please support our efforts of providing great music to you by ordering an item, or two!! Visit http://www.zazzle.com/classic_artists_today_+gifts for a wide selection of products.
Classic Artists Today© and Coool CAT© are looking for Radio Stations to add our quality programming to their radio stations in 2015. Classic Artists Today "reports" to the charts at New Music Weekly in the Adult Album Alternative catagory. Check out our Top 10 "Puurfect CD's for 2014" on the right side of our page.
in January we kick off the new year with some great shows, including "Featured Artist" segments with Shawn Colvin and Steve Boone of The Lovin' Spoonful! Also check out our "Best of The CAT" program and "One To Remember" tribute to Ian McLagan (Faces/Rolling Stones)!! Our newest radio affiliates, for the "CAT", is WRSG FM 91.5 in West Virginia and Radio 252 in Wilson, NC. Adding to our over 35 broadcasts each week on our awesome radio affiliate stations!!
For you Soul/R&B/Blues & Smooth Jazz lovers, catch Lisa Davis "Our Hostess with the Mostest," on our Coool CAT, syndicated radio show. She'll lead you through a super month of music! Visit www.cooolcat.com for show times and how to tune-in! And "like" our newly launched Facebook site at www.facebook.com/cooolcatradio We're on YouTube now at www.youtube.com/classicartiststoday Check us out!!
Business Owners: If you're looking for a cost effective way to get your message out, then Classic Artists Today© could be a solution. For more info, contact us at rk@classicartiststoday.com
BIG NEWS - We have just launched our Classic Artists Today radio station! Enjoy "The Best Songs Today...From Yesterday's Top Artists," 24/7 via our player - to the right on this page >>>>>>>>>>>>>>>>>> or via Radionomy or Tunedin!! You'll hear "new" tune, "classic" tracks, interviews, tributes and much, much more!!
Classic Artist of the Month
Multi-Grammy award winner Shawn Colvin cut her teeth, early in her career, as part of the Greenwich Village scene in New York. One of her first breaks was being selected to sing backup on Suzanne Vega's hit, "Luka," in 1987.Being tapped for Grammy's for both Song and Record of the Year for "Sunny Came Home" in 1998, elevated Shawn to an elite status in the music industry.
Her latest album, "All Fall Down," keeps Shawn at the top of her profession and features guest apprearances by Emmylou Harris, Alison Krauss and Jakob Dylan. Listen to the CAT January 5th though January 11th as Shawn Colvin joins us on our syndicated radio show!! Be sure to tune-in to our syndicated radio program throughout Januaryto hear a few tracks from many other new releases, on Classic Artists Today©
C.A.T. News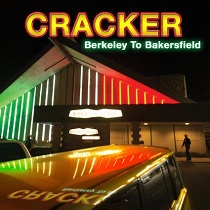 In January, many of your favorite "Classic" artists have CD's coming your way! Here's a few releases to check out: Cracker - "Berkely to Bakersville," Guster - "Everymotion," Bettye LaVette - "Worthy", Gov't Mule - "Sco-Mule"," Kid Rock - "First Kiss," and Level 10 - "Chapter One," just to name a few!!
Find us on Facebook too! Join us at www.facebook.com/CATradioshows YouTube videos are growing every month! Some really neat in-concert videos, interviews and more at www.youtube.com/classicartiststoday
Thanks to the great CAT team: Lisa Davis - the voice of Coool CAT© , Jody Thornton, for his tributes -"One To Remember" segments and Ash Gilpin for our fantastic web site! Also a big welcome to our intern for the Winter - Alex Motteler from Old Dominion University! Learn more on our "About Us" page.
Learn more about our Coool CAT© program at www.facebook.com/cooolcatradio and www.cooolcat.com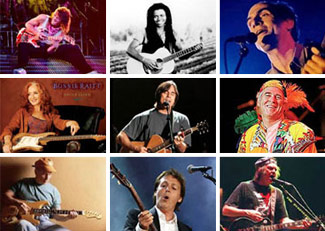 The CAT's Puurfect 10
Tom Petty & The Heartbreakers - "Hypnotic Eye"
U2 - "Songs Of Innocence"
Bruce Springsteen - "High Hopes"
Sarah McLachlin - "Shine On"
Beck - "Morning Phase"
Chrissie Hynde - "Stockholm"
Robert Plant - "Lullaby and the Ceaseless Roar"
Big Head Todd & The Monsters - "Black Beehive"
Trigger Hippy (Black Crowes/Joan Osborne) - "Trigger Hippy
Rated X (Joe Lynn Turner/Carmine Appice) - "Rated X"