The Specialty Music Show that Listeners Look Forward to...Week after Week
Classic Artists Today© produces syndicated radio shows and podcasts that features Classic Artists from Rock, Pop and Soul. The "CAT", features interviews, "new" songs by "classic" bands and performers and :classic" tracks too! In 2017 we launched two new shows for our radio affiliates (and you the Listeners) and have also made them availabke via podcast. After producing over 625 weekly, one-hour radio shows for radio stations throughout the U.S., and in Europe, Canada and the Caribbean, we are now producing 25-minute shows that you can listen to via our Radio Station Affiliates or via subscribing to our no cost Podcasts!! Since launching our new format, at the start of 2017, we've featured interviews and more from members of bands including: The Doors, Heart, Jethro Tull, Asia, Styx, Kansas, Allman Brothers Band, Dave Matthews Band, Firefall, Jimmy Buffett, Hall & Oates and many more!!
We've introduced a whole new way to experience Classic Artists Today, giving you the latest information, interviews, songs - and "classic" cuts, too! Our new "Sittin' In With The CAT" syndicated radio program/Podcast is now available to you on your time, so you can listen on your schedule. Subscribe to our Podcast clicking HERE! You can also listen via our new player, on the right side of this page!!
Sittin' In With The CAT© and Sittin' In With The Coool CAT© are looking for Radio Stations to add our quality programming to their radio stations in 2017. Classic Artists Today "reports" to the charts at New Music Weekly in the Adult Album Alternative catagory. Classic Artists Today© now has merchandise for you to look sharp! Please support our efforts of providing great music to you by ordering an item, or two!! Visit http://www.zazzle.com/classic_artists_today_+gifts for a wide selection of products. Our over-the-air and internet radio affiliates include KARL FM.
For you Soul/R&B/Blues & Smooth Jazz lovers, catch Lisa Davis "Our Hostess with the Mostest," on our Sittin' In With The Coool CAT show, is one you'll won't want to miss! Lisa carries on the tradtion of several years of hosting as our favorite Catwoman!! Visit www.cooolcat.com for how to tune-in to the Podcast and radio stations that feaure our dynamic show!!! And "like" our newly launched Facebook site at www.facebook.com/cooolcatradio We're on YouTube now at www.youtube.com/classicartiststoday Check us out!!
Business Owners: If you're looking for a cost effective way to get your message out, then Sittin' In With The CAT© could be a solution. For more info, contact us at rk@classicartiststoday.com
Classic Artist of the Month

Since 1980, The Smithereens have entertained us with their rhythmic pop and rock tunes that are heavily influenced by the legendary bands pf the 1960's including The Beatles, Who and The Kinks. During February, our show with Pat DiNizio captures him talking about his extended Vegas gig, tour with Tom Petty and the latest with the band.
Throughout their career, The Smithereens have landed on the Top 10 Mainstream Rock charts three times with "Only A Memory," "A Girl Like You" and "Blues Before And After." Be sure to tune-in to the CAT© , on their brand new Syndicated Radio Show/Podcast, "Sittin' In With The CAT," - to hear our interview with Pat DiNizio and music from this awesome group! We'll also have a "Spotlight" segment on Rock and Roll Hall of Fame's Glenn Hughes (Deep Purple/Black Sabbath/Black Country Communion), all right here on Classic Artists Today©
C.A.T. News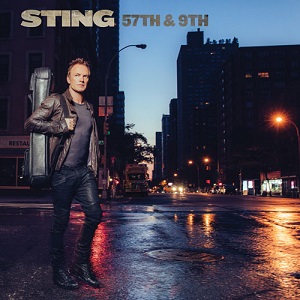 Many of your favorite "Classic" artists have CD's have coming your way! Here's a few releases to check out: Rolling Stones - "Blue and Lonesome," Kate Bush - "Before The Dawn," John McEuen - Made In Brooklyn," Neil Young - Peace Trail", Southside Johnny and the Asbury Jukes - "Into The Harbour," Ron Wood - "I've Got My Own Album To Do Now Look," and Train - "A Girl A Bottle A Boat," just to name a few!!
Find us on Facebook too! Join us at www.facebook.com/CATradioshows YouTube videos are growing every month! Some really neat in-concert videos, interviews and more at www.youtube.com/classicartiststoday
Thanks to the great CAT team: Lisa Davis - the voice of Coool CAT© , Jody Thornton, for his tributes -"One To Remember" segments and Ash Gilpin for our fantastic web site! Learn more on our "About Us" page.
Learn more about our Coool CAT© program at www.facebook.com/cooolcatradio and www.cooolcat.com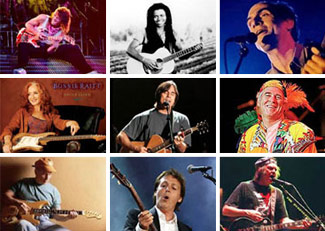 The CAT's Puurfect 10
Tom Petty - Keep A Little Soul
Paul McCartney - Come On To Me
Dave Matthews Band - Samurai Cop
U2 - Love Is Bigger Than Anything
Rod Stewart - Didn't I
Maroon 5 - Wait
Hall & Oates - Philly Forget Me Not
Beck - Colors
Weezer - Africa
Boz Scaggs - Radiator 110