The Specialty Music Show that Listeners Look Forward to...Week after Week
Classic Artists Today© is a one-hour, weekly syndicated radio program that features Classic Artists from Rock, Pop and Soul. The "CAT", features "new" songs by "classic" bands and performers. Classic Artists Today© now has merchandise for you to look sharp! Please support our efforts of providing great music to you by ordering an item, or two!! Visit http://www.zazzle.com/classic_artists_today_+gifts for a wide selection of products.
Classic Artists Today© and Coool CAT© are looking for Radio Stations to add our quality programming to their radio stations in 2015. Classic Artists Today "reports" to the charts at New Music Weekly in the Adult Album Alternative catagory.
We have some super shows coming your way in July, including "Featured Artist" segments with Emerson Hart of Tonic and a "CAT Favorites" special, too! Also check out our "double-shots" feature show!! Listen weekly to our 35+ broadcasts each week on our awesome radio affiliate stations!!
For you Soul/R&B/Blues & Smooth Jazz lovers, catch Lisa Davis "Our Hostess with the Mostest," on our Coool CAT, syndicated radio show. She'll lead you through a super month of music! Visit www.cooolcat.com for show times and how to tune-in! And "like" our newly launched Facebook site at www.facebook.com/cooolcatradio We're on YouTube now at www.youtube.com/classicartiststoday Check us out!!
Business Owners: If you're looking for a cost effective way to get your message out, then Classic Artists Today© could be a solution. For more info, contact us at rk@classicartiststoday.com
BIG NEWS - We have just launched our Classic Artists Today radio station! Enjoy "The Best Songs Today...From Yesterday's Top Artists," 24/7 via our player - to the right on this page >>>>>>>>>>>>>>>>>> or via Tunein, Radionomy or Streema or iStreamradio for mobile apps!! You'll hear "new" tune, "classic" tracks, interviews, tributes and much, much more!!
Classic Artist of the Month
Robin Trower started his international climb to stardom as guitarist for the progressive rock band, Procol Harum - joining in 1967. With this band he recorded six studio albums, through 1971. In the early 1990's Robin also reunited with the band for a couple recordings.
Robin launched his power trio band in1973, and was awarded Gold Records for his first 5 studio albums. Trower has constantly released new projects throughout the years. His latest, "Something Is About To Change," was released on his 70th birthday with several songs having the lyrical and rhythmic qualities of his early releases. In addition, Robin's love and passion for the blues can be heard. Be sure to tune-in to our interview with Robin Trower airing on the CAT© , and on Coool CAT©, starting on June 22nd. All right here on Classic Artists Today©
C.A.T. News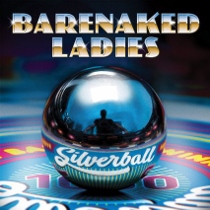 Many of your favorite "Classic" artists have had CD's come your way! Here's a few releases to check out: Indigo Girls - "One Lost Day," SImply Red - "Big Love," Barenaked Ladies - "Silverball", Chris Stamey - "Euphoria," Andy Pratt - "Do You Remember Me?," Pete Townsend - "Classic Quaddrophenia," Everclear - "Black Is The New Black," James Taylor - "Before This World," and Neil Schon - "Vortex," just to name a few!!
Find us on Facebook too! Join us at www.facebook.com/CATradioshows YouTube videos are growing every month! Some really neat in-concert videos, interviews and more at www.youtube.com/classicartiststoday
Thanks to the great CAT team: Lisa Davis - the voice of Coool CAT© , Jody Thornton, for his tributes -"One To Remember" segments and Ash Gilpin for our fantastic web site! Learn more on our "About Us" page.
Learn more about our Coool CAT© program at www.facebook.com/cooolcatradio and www.cooolcat.com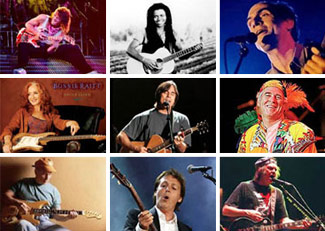 The CAT's Puurfect 10
Foo Fighters - Congregation
U2 - Song For Someone
Robin Trower - Riff No. 7 (Still Alive)
James Taylor - Today, Today, Today
Chrissie Hynde - A Plan Too Far
Annie Lennox - I Put A Spell On You
Kid Rock - First Kiss
Tom Petty - Somewhere Under Heaven
Billy Idol - Can't Break Me Down
Bachman (Guess Who/BTO) - The Edge