The Specialty Music Show that Listeners Look Forward to...Week after Week
Classic Artists Today© is a one-hour, weekly syndicated radio program that features Classic Artists from Rock, Pop and Soul. The "CAT", features "new" songs by "classic" bands and performers. Classic Artists Today© now has merchandise for you to look sharp! Please support our efforts of providing great music to you by ordering an item, or two!! Visit http://www.zazzle.com/classic_artists_today_+gifts for a wide selection of products.
Classic Artists Today© and Coool CAT© are looking for Radio Stations to add our quality programming to their radio stations in 2014. Classic Artists Today "reports" to the charts at New Music Weekly in the Adult Album Alternative catagory. Our fabulous "One To Remember" tributes, to rock/pop/soul performers who have left this world, can be downloaded as Podcasts via many of your favorite music services including iTunes, Stitcher, Windows Phone, Zune, Doubletwist, Pocketcast, Blackberry and more! Many to choose from!!
Check out on our super shows in April, including "Featured Artist" segments with Jock Bartley (Firefall), Ian Anderson (Jethro Tull) and The Romantics! Also our "Best of The CAT' program, too!! One of our newest radio affiliates, for all of our "CAT" family of shows, is SyndicatedNews.Net , who airs all of our shows every evening - seven days a week!! For Country music lovers, we continue our roll-out of our newest syndicated radio show- Nashville CAT© ! Hosted by national recording artist, Billy Craig, this show features the best "new" music from your favorite "classic" country bands and performers - with a touch of Americana and a dash of Bluegrass and other Country sub-genres!! Click the Nashville CAT© logo, at the top of the page, to find out more information, radio affiliates and show times!!
For you Soul/R&B/Blues & Smooth Jazz lovers, catch Lisa Davis "Our Hostess with the Mostest," on our Coool CAT, syndicated radio show. She'll lead you through a super month where we'll be joined by some of the cooolest "classic" artists around! Visit www.cooolcat.com for show times and how to tune-in! And "like" our newly launched Facebook site at www.facebook.com/cooolcatradio We're on YouTube now at www.youtube.com/classicartiststoday Check us out!!
Business Owners: If you're looking for a cost effective way to get your message out, then Classic Artists Today© could be a solution. For more info, contact us at rk@classicartiststoday.com
More exciting news about Classic Artists Today© and Coool CAT© - our super interviews and "One To Remember" tributes can be heard via Podcasts! Just click on these buttons to access >>>>>>>>>>>>>>>>>>>>>>>>>>>>>>>>
Classic Artist of the Month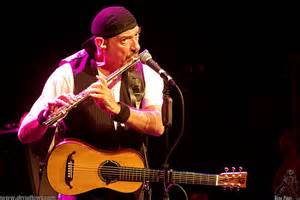 Ian Anderson is one of only a handful of musicians who have appeared on the cover of TIME magazine - that was in 1973. A mainstay with Jethro Tull, the band has sold over 60 million albums. At the 2013 Progressive Music Awards, Ian was presented with the "Prog God" award by Rick Wakeman (Yes).
In 2012, Ian released "Thick As A Brick 2" under his own name. The first TAAB album, recorded by Jethro Tull, was released in 1972. During Classic Artists Today© show during the week of April 14th, Ian will talk about his new CD, "Homo Erraticus." He'll also answer the question, "Is Jethro Tull dead... or alive?" You don't want to miss this show on Classic Artists Today©
C.A.T. News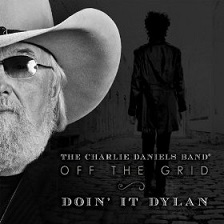 Many of your favorite "Classic" artists have CD's coming your way in April! Here's a few releases to check out: Santana -"Corazon," Leon Russell - "Live Journey" Doug Gray (Marshall Tucker Band) - "Soul of the South," Ian Anderson (Jethro Tull) - Homo Erraticus," Glann Tilbrook (Squeeze) - "Happy Ending," Charlie Daniels Band - "Off The Grid: Doin' It Dylan," Joan Osborne - "Love and Hate," and Jack Bruce (Cream) "Silver Rails," just to name a few!!
Find us on Facebook too! Join us at www.facebook.com/CATradioshows YouTube videos are growing every month! Some really neat in-concert videos, interviews and more at www.youtube.com/classicartiststoday
Thanks to the great CAT team: Lisa Davis - the voice of Coool CAT© , Jody Thornton, for his tributes -"One To Remember" segments and Ash Gilpin for our fantastic web site! Also our newest team member, Steve Goad!! Learn more on our "About Us" page.
Learn more about our Coool CAT© program at www.facebook.com/cooolcatradio and www.cooolcat.com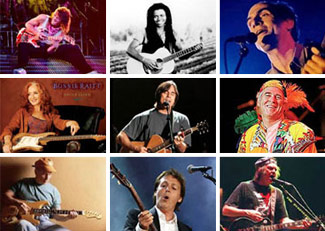 The CAT's Puurfect 10
Toad The Wet Sprocket - The Moment
Beck - Blue Moon
U2 - Invisible
Winery Dogs (Dream Theater/Mr. Big) - Time Machine
Joan Jett & The Blackhearts - Any Weather
Starship - Technicolor Black and White
Suzanne Vega - Don't Uncork What You Can't Contain
Asia - Valkeyrie
Big Head Todd & The Monsters - Josephina
311 - Five Of Everything
One to Remember
A tribute to Artists who have changed our lives.
Sittin' In With The Cat
Get up close and personal with interviews with the top "classic" stars in Rock/Pop/Soul/R&B/Blues and Smooth Jazz.