The Specialty Music Show that Listeners Look Forward to...Week after Week
Classic Artists Today© is a one-hour, weekly syndicated radio program that features Classic Artists from Rock, Pop and Soul. The "CAT", features "new" songs by "classic" bands and performers. Classic Artists Today© now has merchandise for you to look sharp! Please support our efforts of providing great music to you by ordering an item, or two!! Visit http://www.zazzle.com/classic_artists_today_+gifts for a wide selection of products.
Classic Artists Today© and Coool CAT© are looking for Radio Stations to add our quality programming to their radio stations in 2015. Classic Artists Today "reports" to the charts at New Music Weekly in the Adult Album Alternative catagory.
We'll have some great shows including a special tribute to Prince, in May! We'll also be joined by Mac McAnally, a great solo artist and long time member of Jimmy Buffett's Coral Reefer Band!! Listen weekly to our 35+ broadcasts each week on our awesome radio affiliate stations!! We welcome our newest radio affiliate - WQNA 88.3 FM in Springfield, IL.
For you Soul/R&B/Blues & Smooth Jazz lovers, catch Lisa Davis "Our Hostess with the Mostest," on our Coool CAT, syndicated radio show. She'll lead you through a super month of music! Visit www.cooolcat.com for show times and how to tune-in! And "like" our newly launched Facebook site at www.facebook.com/cooolcatradio We're on YouTube now at www.youtube.com/classicartiststoday Check us out!!
Business Owners: If you're looking for a cost effective way to get your message out, then Classic Artists Today© could be a solution. For more info, contact us at rk@classicartiststoday.com
Classic Artist of the Month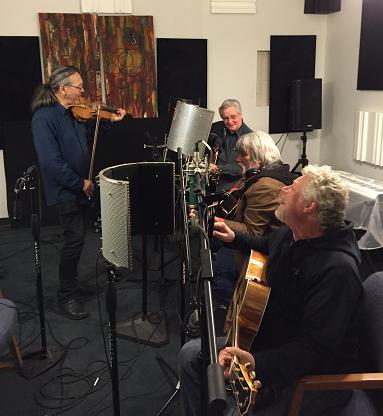 Snuff was formed in the 1970's and released a pair of major label records in the early 1980's.These albums featured a country sound infused with elements of rock. In 1983 their single, "Bad, Bad Billy" landed on the Billboard Hot 100 chart. Another track, "(So This Is) Happy Hour" also hit the charts. "United and Divided" was featured in the film "Tomboy." The "classic" line-up in their heyday was Jimbo Bowling, Chuck Larson, Robbie House, Cecil Hooker, Scott Trabue and Michael Johnson. Norman Harrell has played with the band for several decades.
Occasionally, several of the members of Snuff get together to perform at festivals or special events like during the recently held Veer Magazine music awards - where they were honored with their Lifetime Achievement Award. Currently, several of the band members continue to play with their own bands in Virginia, North Carolina and New York. Be sure to catch our "unplugged" session at Waves of Sound Studio with several band members along with an interview and more! Be sure to tune-in to the CAT© , April 11 - 17 to hear this outstanding group - and we'll spin some classic tracks, too! All right here on Classic Artists Today©
C.A.T. News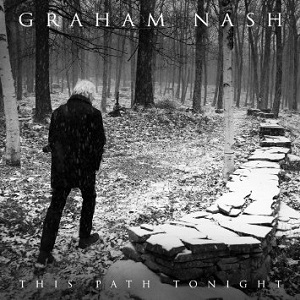 During May, many of your favorite "Classic" artists have CD's come your way! Here's a few releases to check out: Ace Frehley (Kiss) - "Origins Vol. 1," Barenaked Ladies - "Gonna Walk", Robin Trower - "Where Are You Going To," Santana - "Santan IV," Mudcrutch - "2," Ronnie Spector - "English Heart," Sixx: AM - "Prayers For The Damned," and Cheap Trick - "Bang, Zoom, Crazy...Hello," just to name a few!!
Find us on Facebook too! Join us at www.facebook.com/CATradioshows YouTube videos are growing every month! Some really neat in-concert videos, interviews and more at www.youtube.com/classicartiststoday
Thanks to the great CAT team: Lisa Davis - the voice of Coool CAT© , Jody Thornton, for his tributes -"One To Remember" segments and Ash Gilpin for our fantastic web site! Learn more on our "About Us" page.
Learn more about our Coool CAT© program at www.facebook.com/cooolcatradio and www.cooolcat.com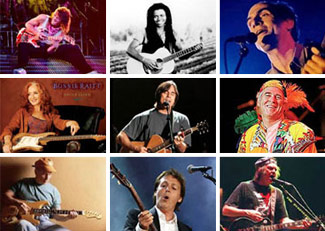 The CAT's Puurfect 10
Santana - Anywhere You Want To Go
Cheap Trick - No Direction Home
Bonnie Raitt - Gypsy In Me
Tedechi-Trucks Band - Anyhow
Elton John - Looking Up
Big Head Todd & the Monsters - Wipeout Turn
Mudcrutch - Trailer
The Syn - Revolution Man
Coldplay - Adventures Of A Lifetime
Paul Simon - Wristband