The Specialty Music Show that Listeners Look Forward to...Week after Week
Classic Artists Today© is a one-hour, weekly syndicated radio program that features Classic Artists from Rock, Pop and Soul. The "CAT", features "new" songs by "classic" bands and performers. Classic Artists Today© now has merchandise for you to look sharp! Please support our efforts of providing great music to you by ordering an item, or two!! Visit http://www.zazzle.com/classic_artists_today_+gifts for a wide selection of products.
Classic Artists Today© and Coool CAT© are looking for Radio Stations to add our quality programming to their radio stations in 2016. Classic Artists Today "reports" to the charts at New Music Weekly in the Adult Album Alternative catagory.
During the Summer of 2016, we'll be featuring our "Summer Drive" autograph CD contest! Our second contest kicks off during Independence Day weekend when we'll giving away copies of the brand new CD, "Firefall Revisited" from Dave Muse!! Dave's career was launched back in 1975 as an original member of Firefall. From there, he went on to join the Marshall Tucker Band. Over the past decades, Dave has excelled on several instruments including the saxaphone, flute and keyboards. To enter our contest to win his latest release, send us an email at classicartiststoday@yahoo.com with "Dave Muse Autograph CD" in the subject line. In the email please provide us your name and email address so we can notify you if you are a winner! Winners are randomly drawn among entries and must have a U.S. postal address to receive a copy of the CD. The contest ends on July 17, 2016. Be sure to listen to Classic Artists Today and Coool CAT to hear some awesome tunes by Dave, too!!! Congratulations to Claudia Abrams, who has won our final autographed copy of Shaun Murphy's new CD. Thanks to everyone who entered our contest! Be sure to visit here often, as we'll have information on our upcoming autographed CD giveaways.
During June, we'll have some great shows including a great interview with Dave Muse, originial member of Firefall! We'll also be playing brand new Santana, Elton John, Bonnie Raitt, Tom Petty, Coldplay, Paul Simon and much more!! Listen weekly to our 35+ broadcasts each week on our awesome radio affiliate stations!! We welcome our newest radio affiliate - Moonshine Radio in Athens, Greece! Streaming worldwide on Tuesdays at Noon (ET) and Sunday's at 10 AM (ET). We're global...on The CAT!
For you Soul/R&B/Blues & Smooth Jazz lovers, catch Lisa Davis "Our Hostess with the Mostest," on our Coool CAT, syndicated radio show. She'll lead you through a super month of music! Visit www.cooolcat.com for show times and how to tune-in! And "like" our newly launched Facebook site at www.facebook.com/cooolcatradio We're on YouTube now at www.youtube.com/classicartiststoday Check us out!!
Business Owners: If you're looking for a cost effective way to get your message out, then Classic Artists Today© could be a solution. For more info, contact us at rk@classicartiststoday.com
Classic Artist of the Month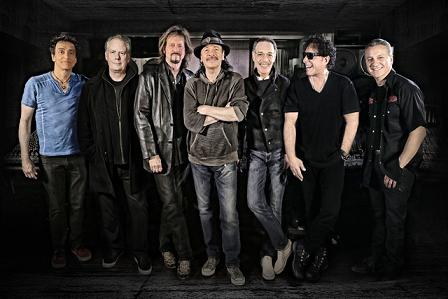 Santana has withstood the test of time since forming in 1967, by Carlos Santana. The Woodstock Festival in 1969, catapulted their career to the level of one of rock's premier acts. Their first 3 albums were well received by fands and critics alike. In 1998, the group was inducted into the Rock and Roll Hall of Fame. Over Santana's career, they have garnered 8 Grammy Awards and have sold more than 90 million records.
In 2013, Carlos announced a reunion of the classic line-up: Neal Schon, Gregg Rollie, Mike Carabello and Michael Shrieve. On April 15, 2016 Santana released Santana IV. The album was the first time in 45 years that the legacy members had recorded an album together. Be sure to tune-in to the CAT© , all month to hear this awesome group - and we'll spin some classic tracks, too! All right here on Classic Artists Today©
C.A.T. News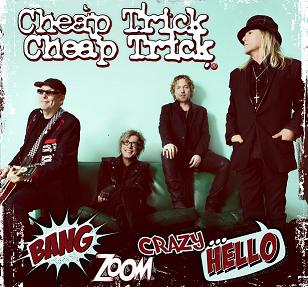 Many of your favorite "Classic" artists have CD's coming your way in June/July! Here's a few releases to check out: Paul Simon - "Stranger To Stranger," The Monkees - "Good Times", Paul Young - "Good Thing," Michael Franti - "SoulRocker," Roxette - "Good Karma," Foghat - "Under The Influence," Bruce Hornsby - Rehab Reunion," and Brian Wilson - "Brian Wilson & Friends," just to name a few!!
Find us on Facebook too! Join us at www.facebook.com/CATradioshows YouTube videos are growing every month! Some really neat in-concert videos, interviews and more at www.youtube.com/classicartiststoday
Thanks to the great CAT team: Lisa Davis - the voice of Coool CAT© , Jody Thornton, for his tributes -"One To Remember" segments and Ash Gilpin for our fantastic web site! Learn more on our "About Us" page.
Learn more about our Coool CAT© program at www.facebook.com/cooolcatradio and www.cooolcat.com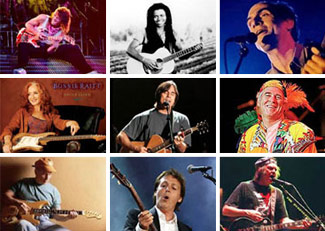 The CAT's Puurfect 10
Cheap Trick - No Direction Home
Tedechi-Trucks Band - Anyhow
Mudcrutch (Tom Petty) - Trailer
Paul SImon - Wristband
Santana - Anywhere You Want To Go
Coldplay - Up & Up
Eric Clapton - Can't Let You Do It
Ben Harper - Shine
Red Hot Chili Peppers - Dark Necessities
Bonnie Raitt - Gypsy In Me