The Specialty Music Show that Listeners Look Forward to...Week after Week
Classic Artists Today© is a one-hour, weekly syndicated radio program that features Classic Artists from Rock, Pop and Soul. The "CAT", features "new" songs by "classic" bands and performers. Classic Artists Today© now has merchandise for you to look sharp! Please support our efforts of providing great music to you by ordering an item, or two!! Visit http://www.zazzle.com/classic_artists_today_+gifts for a wide selection of products.
Classic Artists Today© and Coool CAT© are looking for Radio Stations to add our quality programming to their radio stations in 2016. Classic Artists Today "reports" to the charts at New Music Weekly in the Adult Album Alternative catagory.
During the Summer of 2016, we'll be featuring our "Summer Drive" autograph CD contest! We'll kick things off during Memorial Day weekend by giving away copies of the brand new CD, "It Won't Stop Raining" from Shaun Murphy!! Shaun's career was launched back in 1971 as a duo with Meatloaf in Detroit. From there, she recorded and toured with Eric Clapton. Her longest run has been with Bob Seger and the Silver Bullet Band, where she's recorded and toured a majority of the time, since 1973. She was a member of Little Feat from 1993 until 2009. Over the past two decades, Shaun Murphy has released several solo albums that have garnered accolades from her fans and the media alike. To enter our contest to win her latest release, send us an email at classicartiststoday@yahoo.com with "Shaun Murphy Autograph CD" in the subject line. In the email please provide us your name and email address so we can notify you if you are a winner! Winners are randomly drawn among entries and must have a U.S. postal address to receive a copy of the CD. The contest ends on June 19, 2016. Be sure to listen to Classic Artists Today and Coool CAT to hear some awesome tunes by Shaun, too!!!
We'll have some great shows including a special tribute to Prince, in May! We'll also be joined by Mac McAnally, a great solo artist and long time member of Jimmy Buffett's Coral Reefer Band!! Listen weekly to our 35+ broadcasts each week on our awesome radio affiliate stations!! We welcome our newest radio affiliate - WQNA 88.3 FM in Springfield, IL.
For you Soul/R&B/Blues & Smooth Jazz lovers, catch Lisa Davis "Our Hostess with the Mostest," on our Coool CAT, syndicated radio show. She'll lead you through a super month of music! Visit www.cooolcat.com for show times and how to tune-in! And "like" our newly launched Facebook site at www.facebook.com/cooolcatradio We're on YouTube now at www.youtube.com/classicartiststoday Check us out!!
Business Owners: If you're looking for a cost effective way to get your message out, then Classic Artists Today© could be a solution. For more info, contact us at rk@classicartiststoday.com
Classic Artist of the Month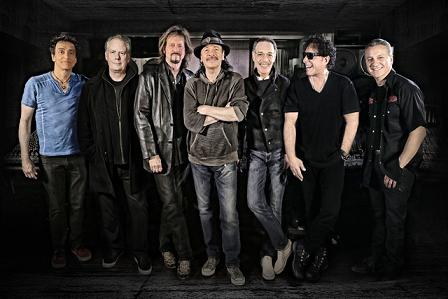 Santana has withstood the test of time since forming in 1967, by Carlos Santana. The Woodstock Festival in 1969, catapulted their career to the level of one of rock's premier acts. Their first 3 albums were well received by fands and critics alike. In 1998, the group was inducted into the Rock and Roll Hall of Fame. Over Santana's career, they have garnered 8 Grammy Awards and have sold more than 90 million records.
In 2013, Carlos announced a reunion of the classic line-up: Neal Schon, Gregg Rollie, Mike Carabello and Michael Shrieve. On April 15, 2016 Santana released Santana IV. The album was the first time in 45 years that the legacy members had recorded an album together. Be sure to tune-in to the CAT© , all month to hear this awesome group - and we'll spin some classic tracks, too! All right here on Classic Artists Today©
C.A.T. News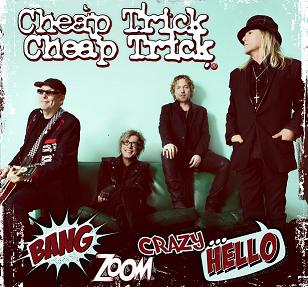 During May, many of your favorite "Classic" artists have CD's come your way! Here's a few releases to check out: Ace Frehley (Kiss) - "Origins Vol. 1," Barenaked Ladies - "Gonna Walk", Robin Trower - "Where Are You Going To," Santana - "Santana IV," Mudcrutch - "2," Ronnie Spector - "English Heart," Sixx: AM - "Prayers For The Damned," and Cheap Trick - "Bang, Zoom, Crazy...Hello," just to name a few!!
Find us on Facebook too! Join us at www.facebook.com/CATradioshows YouTube videos are growing every month! Some really neat in-concert videos, interviews and more at www.youtube.com/classicartiststoday
Thanks to the great CAT team: Lisa Davis - the voice of Coool CAT© , Jody Thornton, for his tributes -"One To Remember" segments and Ash Gilpin for our fantastic web site! Learn more on our "About Us" page.
Learn more about our Coool CAT© program at www.facebook.com/cooolcatradio and www.cooolcat.com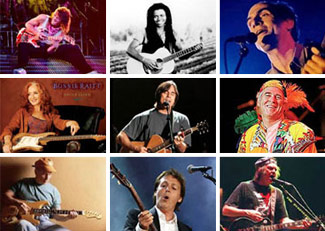 The CAT's Puurfect 10
Santana - Anywhere You Want To Go
Cheap Trick - No Direction Home
Bonnie Raitt - Gypsy In Me
Tedechi-Trucks Band - Anyhow
Elton John - Looking Up
Big Head Todd & the Monsters - Wipeout Turn
Mudcrutch - Trailer
The Syn - Revolution Man
Coldplay - Adventures Of A Lifetime
Paul Simon - Wristband