The Specialty Music Show that Listeners Look Forward to...Week after Week
Classic Artists Today© is a one-hour, weekly syndicated radio program that features Classic Artists from Rock, Pop and Soul. The "CAT", features "new" songs by "classic" bands and performers. Classic Artists Today© now has merchandise for you to look sharp! Please support our efforts of providing great music to you by ordering an item, or two!! Visit http://www.zazzle.com/classic_artists_today_+gifts for a wide selection of products.
Classic Artists Today© and Coool CAT© are looking for Radio Stations to add our quality programming to their radio stations in 2014. Classic Artists Today "reports" to the charts at New Music Weekly in the Adult Album Alternative catagory. This month we celebrated our 9th Anniversary of broadcasting!
Check out on our awesome shows, in December, including "Featured Artist" segments with Ken Block of Sister Hazel and Todd Park Mohr of Big Head Todd and The Monsters! Also check out our "Best of The CAT" program, "One To Remember" tribute to Jack Bruce (Cream) and our "Puurfect CD's of 2014" by "classic" bands and performers!! Our newest radio affiliates, for the "CAT", is WRSG FM 91.5 in West Virginia and Radio 252 in Wilson, NC. Adding to our over 35 broadcasts each week on our awesome radio affiliate stations!!
For you Soul/R&B/Blues & Smooth Jazz lovers, catch Lisa Davis "Our Hostess with the Mostest," on our Coool CAT, syndicated radio show. She'll lead you through a super month of music! Visit www.cooolcat.com for show times and how to tune-in! And "like" our newly launched Facebook site at www.facebook.com/cooolcatradio We're on YouTube now at www.youtube.com/classicartiststoday Check us out!!
Business Owners: If you're looking for a cost effective way to get your message out, then Classic Artists Today© could be a solution. For more info, contact us at rk@classicartiststoday.com
BIG NEWS - We have just launched our Classic Artists Today radio station! Enjoy "The Best Songs Today...From Yesterday's Top Artists," 24/7 via our player - to the right on this page >>>>>>>>>>>>>>>>>> or via Radionomy or Tunedin!! You'll hear "new" tune, "classic" tracks, interviews, tributes and much, much more!!
Classic Artist of the Month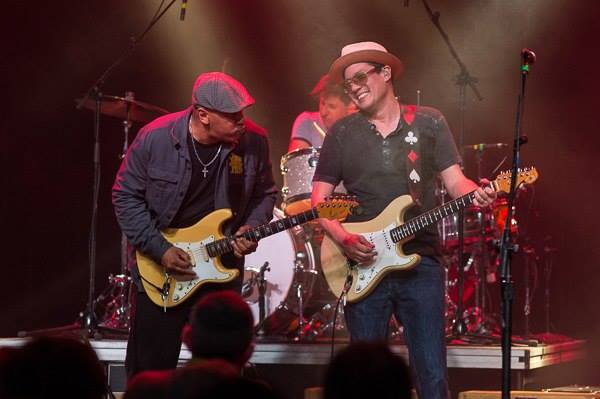 Big Head Todd and the Monsters have steadily grown their fan base since their formation in 1986. Their 1993 album, Sister Sweetly, launched them into the national spotlight. Founding member Todd Park Mohr has led the band throughout the years and handles lead vocals and guitar duties for the band. Their charting singles have included: "Bittersweet," Broken Hearted Savior," and "Circle."
Their lastest CD, "Black Beehive," released earlier this year, features their latest hit - "Josephina." Their sound today is as sharp and defined as ever. Teaming with bluesman Ronnie Baker Brooks provides a high-energy level - especially when trading guitar licks with Todd! Join us December 15 though December 21 as Todd Park Mohr joins us on our syndicated radio show!! Be sure to tune-in to our syndicated radio program throughout December to hear a few tracks from other new releases, on Classic Artists Today©
C.A.T. News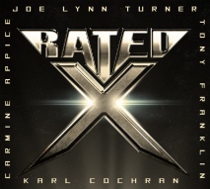 Many of your favorite "Classic" artists have CD's coming your way in December! Here's a few releases to check out: AC/DC - "Rock or Bust," Alice Cooper - "Raise The Dead," Jack Bruce - "Rockpalast", Nitty Gritty Dirt Band - Greatest Hits Live," The Yardbirds - "Making Tracks," and Simple Minds - "Big Music," just to name a few!!
Find us on Facebook too! Join us at www.facebook.com/CATradioshows YouTube videos are growing every month! Some really neat in-concert videos, interviews and more at www.youtube.com/classicartiststoday
Thanks to the great CAT team: Lisa Davis - the voice of Coool CAT© , Jody Thornton, for his tributes -"One To Remember" segments and Ash Gilpin for our fantastic web site! Also a big welcome to our intern for the Winter - Alex Motteler from Old Dominion University! Learn more on our "About Us" page.
Learn more about our Coool CAT© program at www.facebook.com/cooolcatradio and www.cooolcat.com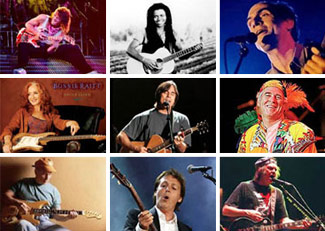 The CAT's Puurfect 10
U2 - The Miracle
Ryan Adams - Gimme Something Good
David Gray - Back In The World
Robert Plant - Rainbow
Pink Floyd - Louder Than Words
Foo Fighters - Something from Nothing
Tom Petty - Forgotten Man
Foo Fighters - Something from Nothing
Counting Crows - Scarecrow
Better Than Ezra - Crazy Lucky