The Specialty Music Show that Listeners Look Forward to...Week after Week
Classic Artists Today© is a one-hour, weekly syndicated radio program that features Classic Artists from Rock, Pop and Soul. The "CAT", features "new" songs by "classic" bands and performers. Classic Artists Today© now has merchandise for you to look sharp! Please support our efforts of providing great music to you by ordering an item, or two!! Visit http://www.zazzle.com/classic_artists_today_+gifts for a wide selection of products.
Classic Artists Today© and Coool CAT© are looking for Radio Stations to add our quality programming to their radio stations in 2014. Classic Artists Today "reports" to the charts at New Music Weekly in the Adult Album Alternative catagory. Our fabulous "One To Remember" tributes, to rock/pop/soul performers who have left this world, can be downloaded as Podcasts via many of your favorite music services including iTunes, Stitcher, Windows Phone, Zune, Doubletwist, Pocketcast, Blackberry and more! Many to choose from!!
During March, check out on our super shows, including "Featured Artist" segments with Mickey Thomas (Starship) and Geoffery Downes (Asia/Yes) along with a "CAT Favorites" show! Also our "Best of The CAT' program, too! One of our newest radio affiliates, for all of our "CAT" family of shows, is SyndicatedNews.Net , who airs all of our shows every evening - seven days a week!! For Country music lovers, we continue our roll-out of our newest syndicated radio show- Nashville CAT© ! Hosted by national recording artist, Billy Craig, this show features the best "new" music from your favorite "classic" country bands and performers - with a touch of Americana and a dash of Bluegrass and other Country sub-genres!! Click the Nashville CAT© logo, at the top of the page, to find out more information, radio affiliates and show times!!
For you Soul/R&B/Blues & Smooth Jazz lovers, catch Lisa Davis "Our Hostess with the Mostest," on our Coool CAT, syndicated radio show. She'll lead you through a super month where we'll be joined by some of the cooolest "classic" artists around! Visit www.cooolcat.com for show times and how to tune-in! And "like" our newly launched Facebook site at www.facebook.com/cooolcatradio We're on YouTube now at www.youtube.com/classicartiststoday Check us out!!
Business Owners: If you're looking for a cost effective way to get your message out, then Classic Artists Today© could be a solution. For more info, contact us at rk@classicartiststoday.com
More exciting news about Classic Artists Today© and Coool CAT© - our super interviews and "One To Remember" tributes can be heard via Podcasts! Just click on these buttons to access >>>>>>>>>>>>>>>>>>>>>>>>>>>>>>>>
Classic Artist of the Month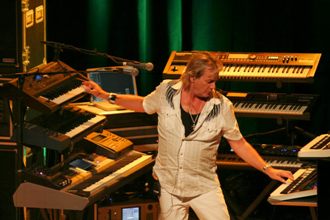 Geoffrey Downes, is a songwriter and keyboardist whose music career took off in 1976 after hooking up with Trevor Horn. Forming The Buggles , releasing the worldwide hit "Video Killed The Radio Star," his musical journey was launched. Yes, was the next stop for Geoffrey recording on their "Drama" album. Next up was Asia and he garnered global accolades with the self-titled album.
Working a tireless schedule, Geoffrey is still a member of Yes. A recent project, Downes Braide Association, continues to showcase his skills. Also, his keyboard wizardry can be heard on his project by New Dance Orchestra. During this month brings the latest release by Asia titled, "Gravitas." Be sure to catch our interview with Geoffrey airing March 24 through March 30th on Classic Artists Today©
C.A.T. News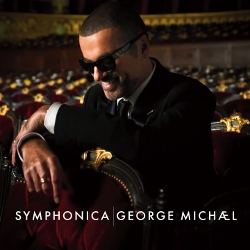 In March, your favorite "Classic" artists have CD's coming your way! Here's a few releases to check out: Benchmont Tench (Tom Petty) - "You Should Be So Lucky," 311 - "Stereolithic" George Michael - "Symphonica," The Presidents of the United States - "Kudos To You," Asia- "Gravitas," Boy George - "This Is What I Do," Robben Ford - "A Day in Nashville," and Mike Oldfield - "Man On The Rocks," just to name a few!!
Find us on Facebook too! Join us at www.facebook.com/CATradioshows YouTube videos are growing every month! Some really neat in-concert videos, interviews and more at www.youtube.com/classicartiststoday
Thanks to the great CAT team: Lisa Davis - the voice of Coool CAT© , Jody Thornton, for his tributes -"One To Remember" segments and Ash Gilpin for our fantastic web site! Also our newest team member, Steve Goad!! Learn more on our "About Us" page.
Learn more about our Coool CAT© program at www.facebook.com/cooolcatradio and www.cooolcat.com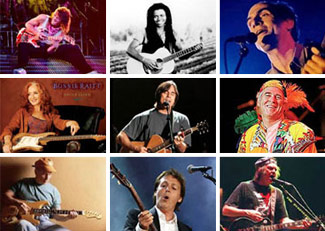 The CAT's Puurfect 10
Beck - Blue Moon
Toad The Wet Sprocket - The Moment
Bruce Springsteen - High Hopes
Pearl Jam - Sirens
U2 - Ordinary Love
Winery Dogs (Dream Theater/Mr. Big) - Time Machine
Starship - Technicolor Black and White
Elton John - Mexican Vacation
Suzanne Vega - Don't Uncork What You Can't Contain
The Rides (Stephen Stills) - Only Teardrops Fall
One to Remember
A tribute to Artists who have changed our lives.
Sittin' In With The Cat
Get up close and personal with interviews with the top "classic" stars in Rock/Pop/Soul/R&B/Blues and Smooth Jazz.